Residential and commercial
wall covering installation, repair, and removal
Specialize in the installation of
vinyls, papers, handprints, foils, fabrics, murals,
and many other specialty wallcoverings
Install paint able liners over walls
Free estimates by referral in greater New Orleans area
Paint vs. Wallpaper Cost Analysis
While few people would debate the aesthetic excellence of wallcoverings over paint, some might be surprised to learn that, over time, vinyl wallcoverings are also a wise economical choice. According to the latest Hite Report, developed for The Bell Systems by Jim Hite, lifecycle analysis shows that wallcoverings now last five times longer than paint, under normal usage conditions. Most vinyl wallcoverings can retain their original beauty and performance characteristics for at least 15 years, whereas a painted surface must be cleaned more frequently to maintain its appearance, and generally requires repainting approximately every three years.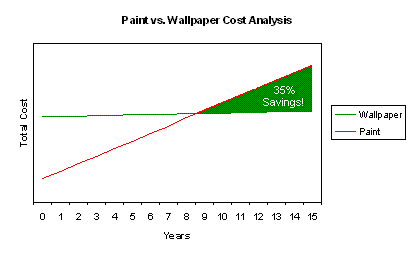 Read this article in its entirety on the National Guild of Professional Paperhangers' website.


Member of the National Guild of Professional Paperhangers, Inc.


Authorized ROOS International Rep
Contact Dennis Gauthier at
(504) 734-8771 or dennis@paper-hanger.com
Copyright © 2010 Gauthier Wallcovering Specialists, Inc.